Our user management feature is designed specifically for our business customers to manage their users and organization effectively, allowing each user to access the Customer Panel dashboard independently and avoiding single points of failure, for example in the case of vacations.
User Management Interface
Our user management capabilities allow you to manage your organization's users. This feature enables you to invite users to the organization to manage servers and purchasing. You can add or remove users easily, ensuring that only authorized personnel have access to the organization's resources. The user management interface can be accessed using the navigation on the Customer Panel.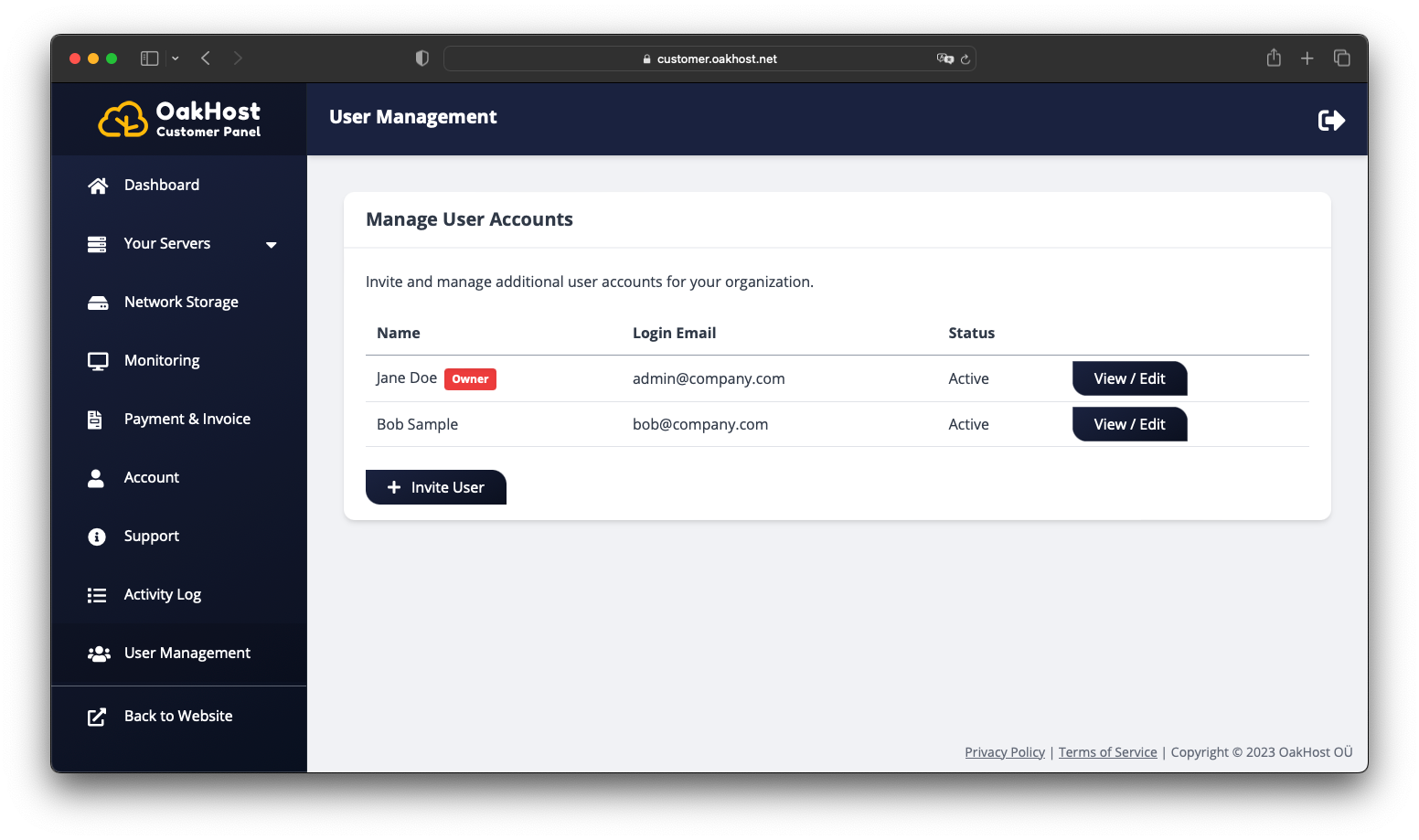 If this item does not appear, you either signed up as a private individual or do not have permission to manage users in your organization. If you signed up as a private individual, please contact our support. If you are already part of an organization, ask your administrator to elevate your privileges.
Setting Permissions
Our user management feature also allows you to set different permissions for each user, giving you granular control over what they can access and do within the environment. You can choose to allow or restrict access to specific servers, purchasing, or other resources.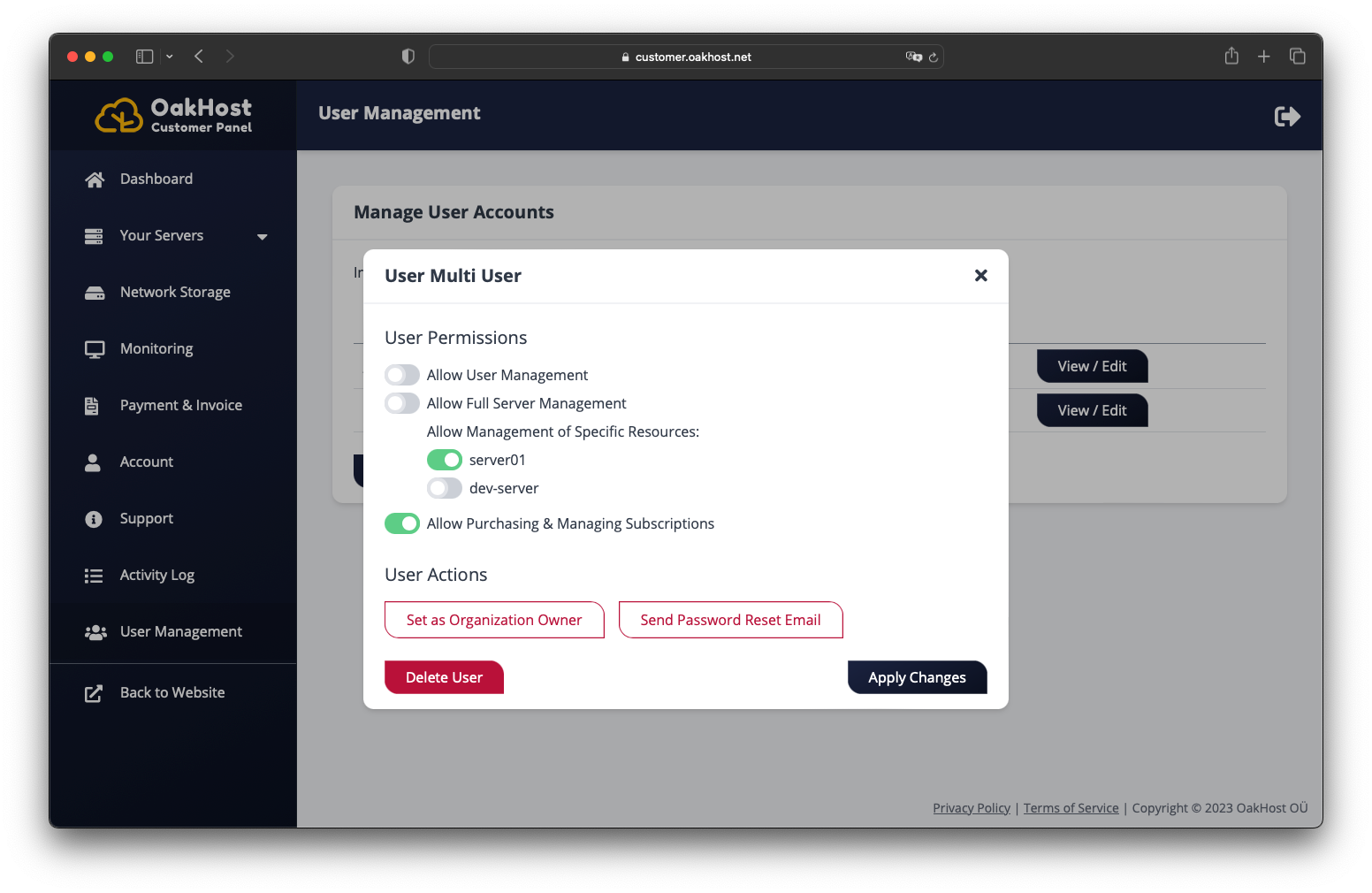 Pricing & SSO
We offer this user management feature free of charge to all our business customers. There is no inherent limit on the amount of users that can get invited.
In addition to our user management feature, we also offer single sign-on (SSO) functionality through (SAML) for compatibility with Okta and similar SSO providers.
If you are interested in setting up SSO, please contact our support team. Our team will be happy to provide you with a quote and assist you with the setup.